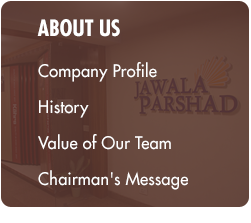 Jawala Parshad & Co. Pvt. Ltd. is one of the oldest a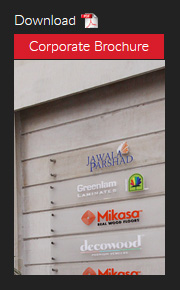 nd trusted brands of the wooden solution & building material industry.  JPC provides a wide range of value-added wood products such as Indian & Imported Timbers, Plywoods, Laminates, Veneers, Façade Materials, Wooden Floorings, Readymade doors, Particle Boards, MDF, Alabaster, HPL, Cemented fibre boards, Cemented fibre planks, Block Boards, Paneling, mouldings, Lockers, Cubicals, and other building materials.
Wood contributes to indoor air quality and provides a warm, inviting living environment. It brings the beauty of nature indoors, adding aesthetic value and offering limitless design options. Architects and interior designers know that unique, high-quality wood products can add artistic appeal and value to any residential or commercial building. Jawala Parshad & CO. Pvt. Ltd. Wood species are used to produce everything from beautiful indoor and outdoor furniture to commercial fixtures, cases and kiosks.
JPC is an excellent source for full range of wood species including Meranti, Chaamp, African Teak (Ghana/Ivory), Nagpur Teak (CP Teak), Burma Teak (Logs), American Pine, German Pine, Spruce, New-Zealand Pine, American Walnut, White Ash, Steam Beech, Sapele, red oak, white oak, walnut, mahogany, etc.
These product's application areas includes residences, office interiors, showroom displays, multiplexes, outdoor and indoor facades, and other applications.