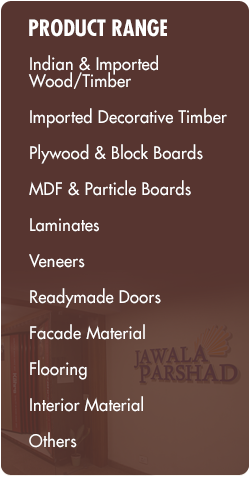 Readymade Doors
Mikasa Doors are built with strength and durability and refined with contemporary and decorative finishes. Unlike traditional doors, Mikasa Doors offer superior factory-finished doors that are designed to meet any specification.
In a market, served mostly by traditional flush doors, Mikasa Door & Frames introduces a revolutionary new concept. It offers superior quality doors and matching frames as single, factory finished unit; a natural progression over the old carpentry methods were the door and frame are made separately and hand finished on site.
Because Mikasa Doors & Frames comes as an integrated set, it is ready to install, unlike the current method in which the door frame is installed in the brick-work stage and suffers deformation during the later stages of building construction.
Come, open the door to new world of quality and designs.
Product Applications
Product Range
NON FIRE RATED
Made of 5 layers with tabular core which is sturdy and load-bearing. It has various applications in residential and commercial spaces, where Fire Doors are not mandatory.
FIRE RATED
Designed for areas prone to fire hazard, to prevent the spread of fire and smoke and provide a safe exit in case of emergency.
DOOR LEAF COLLECTION
Unfinished door leaf can also be supplied with either Veneer or HPL facing which can be resized upto 10mm on each side.
SPECIALITY DOORS
Radiation Shielding:
Constructed for areas exposed to high levels of radiations, such as hospitals and laboratories.
Vision Panel:
An aesthetic and functional solution to the problem of creating light and visibility through doors.
Acoustic:
Designed to achieve optimum levels of sound reduction of up to 48RwdB.
SOLUTION FROM MIKASA
SURFACE FINISHES
VENEERS | LAMINATES | PAINTED | PRIMED
SIZE AND THICKNESS
Our Fire rated doors come in 44mm and 54mm of thickness.
HARDWARE AND ACCESSORIES
Our door sets are available with a wide range of hardware and accessories for seamless functioning and a long life, as desired by the customer.