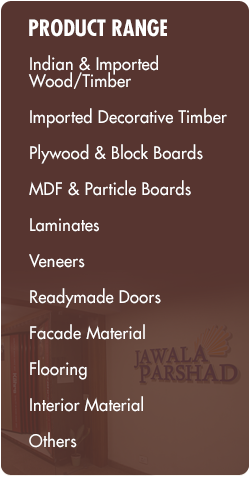 Interior Material
Alabaster


Alabaster is an artificial stone that is easy to carve for smaller works and still relatively durable. It is widely used for Interior decorations like counter tops, window sills, and floor and wall coverings. It has long been cherished for its translucence effect. Thickness 6mm-12mm. Usage: Bar, Basin Counter, Bed, Ceiling, Door entrance, Food counter, Lift, Light, Mandir, Partition Pillar, Reception counter, Table, TV Unit, Wall Paneling.
Product Applications
---
Decorative MDF Routed Boards

Laser cut wood panels can easily act as a partition between two areas, popular for separating a living room and dining area or even your open layout kitchen from your dining area. Another popular way to use it today is to use a backlit panel behind it, creating a stunning lighted effect. For the very same reason it is a popular choice as a false ceiling as well. Another growing use of these laser cut boards is in furniture. Whether you employ the same backlit technique or simply use it as your table top, covering with glass – the possibilities are endless. In fact, one of our recent favorite uses have been when we came across the laser cut wood panel being used as a backdrop for a beautiful mandir!
Types of MDF boards:
Decorative Jali MDF Board
Decorative 3D MDF Board
Decorative Embossed MDF Board
---
Wooden Highlighter
Wooden Highlighters are highlighter pieces made out of wood. These highlighter pieces are available in various designs on its surface. These highlighter pieces are recommended for interior use only on vertical surfaces only. The uses of Art Wood are well accepted for Columns, Ceilings, Furniture & Doors, and Retail outlets
Our wooden logs are based on the culture of decoration and they are created from old wooden logs and reclaimed timbers to feel and give natural look. Our wooden pieces are eco friendly and pasted with very nice quality of glue. All wooden pieces are 100% solid wood and no composite board is used. Our sizes of wooden pieces are suitable for all application. This product is known for various applications and used in Villas/ Auditorium/ Bars/ Natural Table Tops and many multipurpose applications.

Product Applications
---
SIBU
SIBU DESIGN is a leading manufacturer of high-quality, synthetic design panels that have been specially developed for interior, furniture, shop, fashion, architectural and display design purposes.  As a result of thirty years of branch experience, SIBU Design has established itself as the market leader. Our products convince both due to their design and ease of handling. SIBU sheets are simple to process and can be employed in a virtually unlimited number of ways.  The product portfolio consists of a stock of more than 300 patterns. Nonetheless, the SIBU team is constantly ready to comply with customer requests and develop individual products.  In this regard, sustainability is always SIBU Design's number one priority and the company, which only produces in Austria, guarantees 100 per cent PVC-free surfaces.  SIBU Design catches the eye with fashionable patterns, first class product finish and short delivery times. Moreover, the company also offers great flexibility in connection with just-in-time projects.  SIBU is a synonym for precision, innovation and style. The company's in-house design team gathers inspiration from fashion, architecture, furniture, the automotive industry and sport. It also pinpoints current trends and prepares individual design concepts.
SIBU DESIGN presents a wide product portfolio with more than 300 storing designs divided in 8 product groups which vary from leather surfaces, mirrors, flexible mosaic patterns and structured design sheets to perforated patterned sheets with 3D effect.

Product Applications