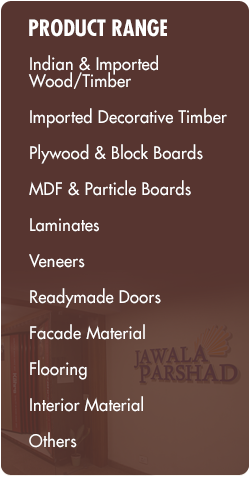 Plywood & Block Boards
Jawala Parshad is a leading supplier of plywood and Block boards in Delhi. We offer a wide range of Plywood and block board brands that include Duro, Greenply, and many more. We have different variety in Plywood that is made from premium A+ grade timber which undergoes a rigorous 5-stage manufacturing process to make it termite and borer resistant.
Types of Plywood available at Jawala Parshad:
Commercial

Water Proof

Fire Retardant

Marine Grade

One side Teak (OST)

Both Side Teak (BST)
Thickness: 4mm, 6mm, 8/9mm, 12mm, 16mm, 18mm, 25mm
Sizes of the sheets:
6 x 4 sheet (6 feet by 4 feet)
8 x 4 sheet (8 feet by 4 feet) etc.
Brands- Duro & Greenply and many more…